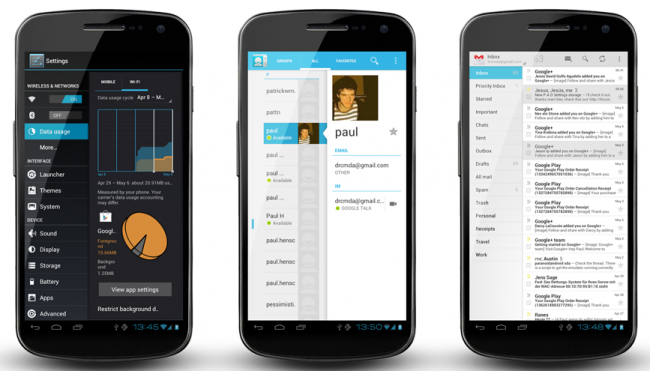 Developers are continuing to make the Galaxy Nexus a classy device for all users. Since Ice Cream Sandwich is an OS made to operate on both tablet and smartphone devices, there's no reason you shouldn't be able to toggle between whichever layout you want. Being an Android user, if you want your phone to have the look of a tablet, you better believe there's a mod out there to make that happen and ParanoidAndroid is just that.
This isn't just some cheezy "tablet mode", where it puts the notification bar at the bottom, but it is the actual formatting (two column layout) that you would see on an Android tablet. It's a pretty unique experience and if you've been getting bored of the same old ICS look, then this is sure to give your phone a nice makeover. Download links and instructions for flashing can be found at the via link.
Via: RootzWiki
Cheers Jason!
______________________
Some of our best videos.