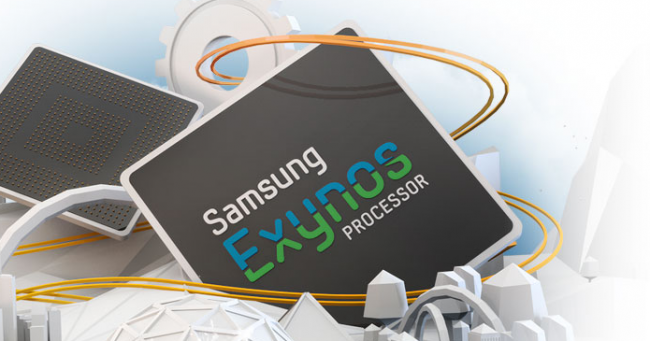 Developers who follow Google's back-end work religiously noticed within the last few days, that edits were made to their Git repository which included references to Samsung's Exynos 5250 dual-core chipset. That would be the Cortex A15 based processor with the Mali T-604 GPU inside, aka the SoC that we are all hoping would end up in the Galaxy SIII (Exynos 4412 with Cortex A9s and a Mali 400 GPU). Assuming it comes loaded into a device this year, we aren't sure any other processor will touch it.
More importantly though, people have started to ask one very complex question, "Does this mean Samsung and Google have partnered up to produce the next Nexus, again?" I'd say that's still anyone's guess, but if this Git repository is indeed Google's, then this could be our first hint at that happening (at least on the processor front). One thing to keep in mind is that Exynos and Samsung Mobile are separate from each other. So Google could use an Exynos chipset in something, but that doesn't mean that Samsung is making the phone too. After all, the Galaxy Nexus had an OMAP4460 chipset made by Texas Instruments inside, but of course, was made by Sammie on the outside. 
What's interesting is that a 1280×800 resolution was spotted, a resolution normally seen on tablets, well, aside from the Galaxy Note. So then one has to ask, is this the "Nexus" Tablet or what we refer to as the Google Play Tablet? Asus was thought to have been pegged as the maker of that device, but as you all know, their cheap $249 slate that was on display at CES was powered by NVIDIA's Tegra 3. Maybe Google decided they weren't interested in powering that little guy with an NVIDIA processor and switched it up on the inside? If that's the case, wouldn't the price then be driven up by a brand new processor like the Exynos 5250 and defeat the purpose of it? Or again, this could be a big ol' phone that we won't see it until the end of the year when normal Nexus phones roll out. So many questions.
What do you guys make of all of this? Tablet or phone? Sign of things to come or not?
Developers, weigh in.
Via:  SamMobile