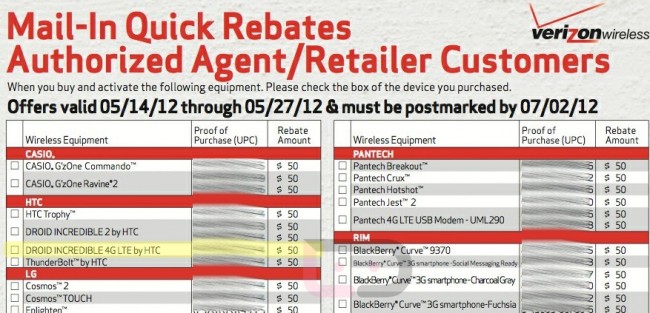 Verizon announced the DROID Incredible 4G LTE last week, but for whatever reason, wasn't ready to tell us when it would be available for purchase. We have been told by sources that it could show up either this Thursday (May 17) or during the last week of the month. Pricing, we were told weeks ago that it would come in around $149 after rebate, and at least half of that has been confirmed to us today. As you can see in the shot above, the Incredible 4G LTE is highlighted with a $50 rebate next to it. No full price to confirm just yet, but we really are fairly certain that it will come in around the $149 mark.
Cheers ___!
______________________
Some of our best videos.