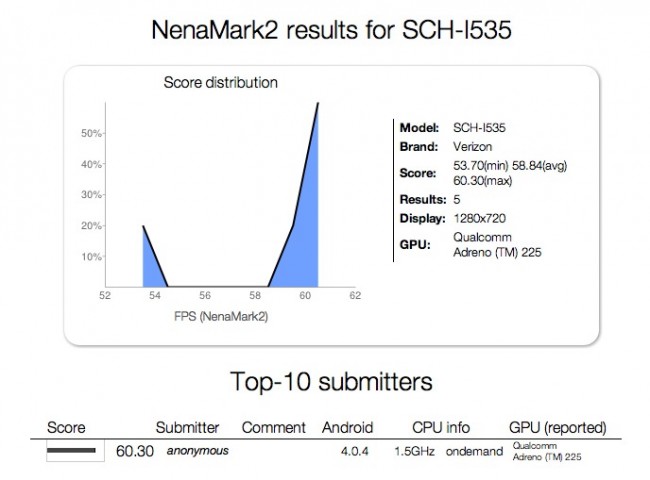 A device by the model number SCH-I535, which has been rumored to be tied to Verizon's Samsung Galaxy SIII, appeared in a Nenmark benchmark last night. Nothing in the benchmark itself should surprise you, but if it's the real deal, it confirms that Big Red's version will not rock out with a quad-core Exynos processor and will instead use Qualcomm's dual-core and LTE-friendly Snapdragon S4. The "Adreno 225" GPU and CPU info of 1.5GHz are the clues here.
Other than that, we can see that it runs Android 4.0.4, has a 720p HD resolution, and says "Verizon" as the carrier.
Still no word on a release, but June popped up as a potential timeframe for the U.S. carriers during Samsung's unveiling of the device.
Via:  Nenamark | Blog of Mobile