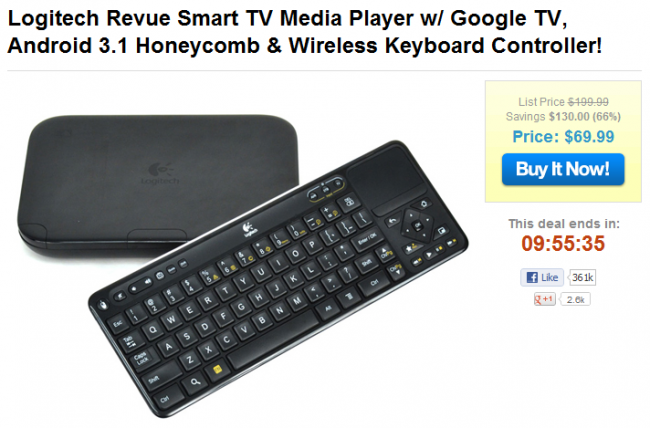 Are you still looking for some Google TV action? The Logitech Revue, one of the more well-known and popular models of set-top boxes, is being sold on 1SaleADay for just $70. The units are factory refurbished and come with a 90 day warranty which should ensure you aren't buying a piece of junk. I myself use the Revue and have had nothing but good times.
If you have been looking to try out Google TV, this is definitely an affordable option right here.
Update: They have sold out. Sorry, folks.
Buy
Cheers T!