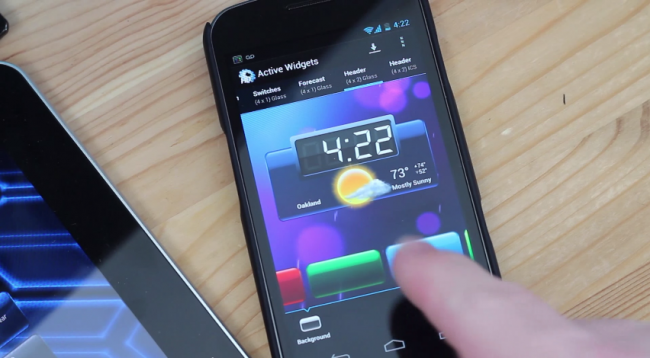 The developers of HD Widgets have been hard at work preparing to launch the newest update for Android users. The next iteration looks pretty impressive and has a ton of new features and Ice Cream Sandwich goodies baked in. Down below is the full list of what we can expect in the new 3.0 release:
What's new:

– massively vivid easier-to-use app UI
– built for new themes & add-ons
– customizable switches
– universal apk (ready for modded tablets)
– ICS native (built on sdk 15)
– more weather services
– even more colors & clocks
– multi-location weather
– device specific User Guide
– show/hide widgets in the main menu
You can pick up the current version of HD Widgets in the Play Store for $2 and it has been a constant on all of my tablets for quite some time. There are lots of options and different widgets to choose from which definitely makes it worth the two bucks in my opinion. 
Play Link