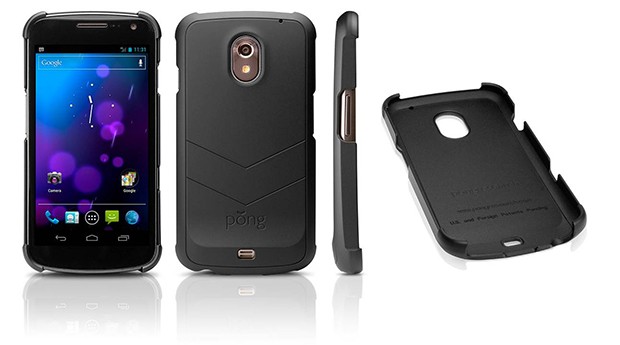 Yep, you read that title right. A new Galaxy Nexus case made by Pong Research is available now for $59.99. Steep, right? Well, the price is apparently justified because Pong claims that this case will optimize your signal strength, optimize battery life, and protect your head and body from exposure to radiation. They are calling it the most "technologically advanced" smartphone case around:
Optimizes your signal strength of the Galaxy Nexus – unlike other cases, the Pong case helps with your connectivity
Optimizes your battery life of the Galaxy Nexus – with improved connectivity comes better battery life
Protects you from exposure to radiation by redirecting cellular radiation away from your head and body
It comes in a soft touch finish, "which is easy to grip and elegant in design." There are versions for both the LTE and GSM G-Nex. Any takers at $60?
Buy
Cheers Jacob!