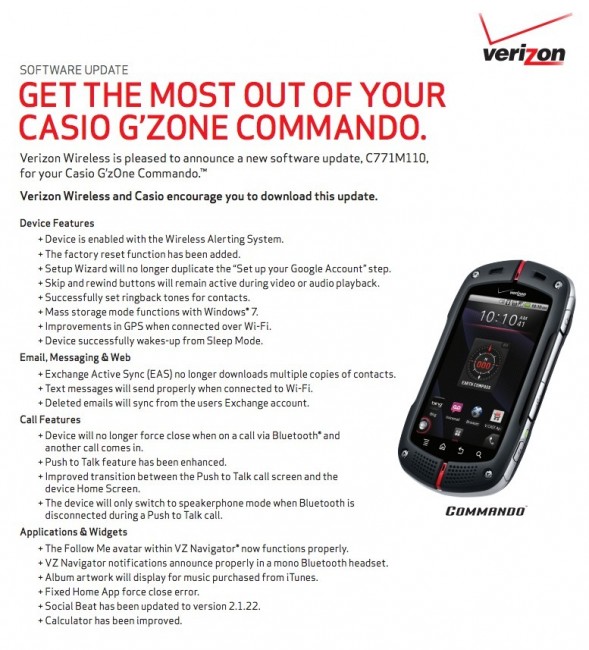 For a semi-random and outdoors-inspired Android phone made by Casio, you have to be thrilled with the amount of updates it has received (this would be the 4th). While it will never have the specs or name recognition to keep up with the big wigs, the G'z0ne Commando is updated with the best of them.
This morning, a new update as build C771M110 has been approved by Verizon and we would assume will start to rollout within the next week or so. Included in the update you will find better push-to-talk functionality, GPS enhancements, email improvements, bloatware updates and more. And I know I say this every time this phone is the topic at hand, but doesn't this phone just make you want to go out and get dirty?
The update will be 28MB in size. More info.