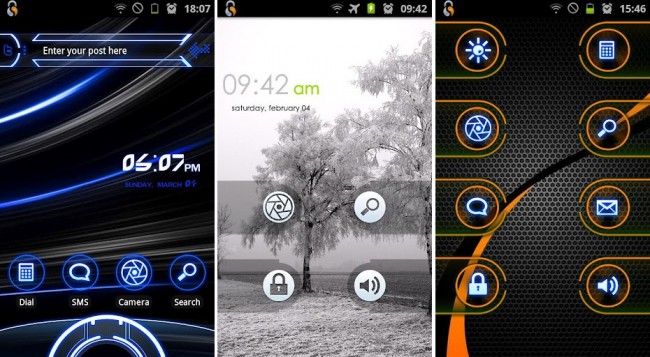 We use our phones for a huge assortment of tasks during the day and even more throughout a week or even a month. If a phone's look and operation changed with what activity you were doing, you may just save a ton of time in the long run. Introducing SmartShift Lockscreen, a way to have your phone look and operate based around everyday tasks that you perform. To give an example, say you just sat down in your car and throw your phone into the car dock. The app recognizes this and changes to a user set profile that has your maps, GPS, and navigation all on the lockscreen. At the gym? As soon as you plug in your headset, the device changes to a lockscreen that has all of your multimedia apps right there at your fingers. 
Along with all of the custom usage, the thing that makes it stand out much like WidgetLocker, is the fact that you can completely customize the look. Icons and themes are available which gives you the ability to make your device look however you want. It's a well thought-up app and runs $1.50 in the Play Store. Watch the video down below to get a good feel for all of the app's uses.
Play Link ($1.50)
______________________
Some of our best videos.