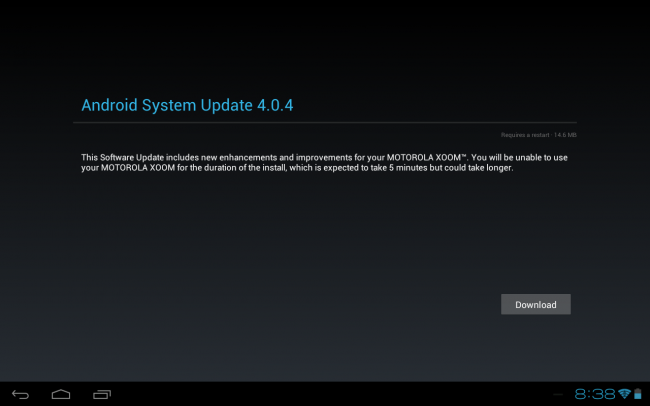 If you have not already manually downloaded and installed the XOOM WiFi update to Android 4.0.4, it is now officially rolling out to everyone. The update includes quicker screen rotation, a new setting to immediately lock the screen, camera improvements and more.
To pull the update: Settings > About tablet > System update
Cheers everyone who sent this in!