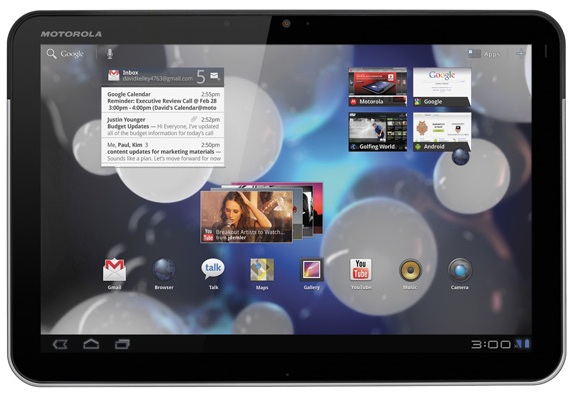 Last night, we first reported a new update for the Motorola XOOM WiFi that was scheduled to rollout at any minute. The version of Android is 4.0.4, build IMM76 and includes quicker screen rotation, camera improvements, and the ability to change the lock settings of the power switch. While we have yet to hear of many readers actually receiving the update, the file has already been posted to XDA. So if you have a USB stick and a microUSB host cable, you can update immediately. This file only works in the stock recovery and you have to currently be on Android 4.0.3, build IML77. 
Download:  signed-tervigon-IMM76-from-IML77.0d062b3b.zip
To install via USB stick, it should be as simple as dropping the file on there, plugging in to your XOOM via USB host cable, booting into stock recovery, and telling it to update via .zip file.
Via:  XDA
Cheers Anthony!