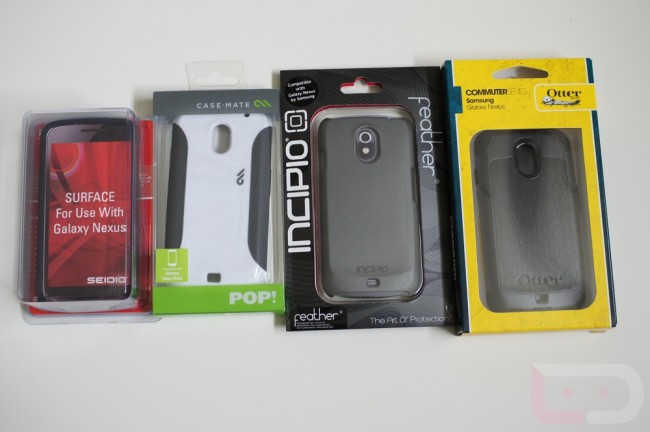 While we try wait patiently for Google to release Android 4.0.5 to the Galaxy Nexus, we might as well give some stuff away, right? Over the last month or so, I think we have given away almost 50 cases to DL readers, which is a solid number. Today, we add to that with some of the more popular big name brands in the business. We have a Seidio Surface, Case Mate Pop!, Inicipio Feather, and Otterbox Commuter to hand out to the greatest community in the world. Ready to win one? Update: We have picked our four winners! Go check your emails.
Contest:
Prizes: Four cases total – Seidio Surface Surface, Case Mate Pop, Incipio Feather and Otterbox Commuter case
How to enter:
In the comments, tell us what your first cell phone of all time was. Also, mention the case that you would like to win.
We will choose a winner at 9AM tomorrow morning. Good luck!
*U.S. residents only.