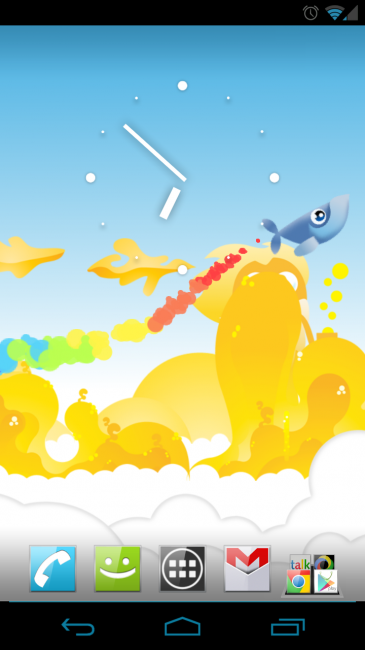 I am not ashamed – I love Whale Trail. It's challenging, fun to look at, and has a song that will get stuck in your head no matter how much you choose not to pay attention to it. I was cruising the Play Store last night and happened upon this live wallpaper, from the makers of Whale Trail. Essentially, it turns your background into a scene from the game and might possibly win an award for being the cutest live wallpaper available. If you're a fan of the game, it is a must have.
I can see my house from here!
Play Link
______________________
Some of our best videos.