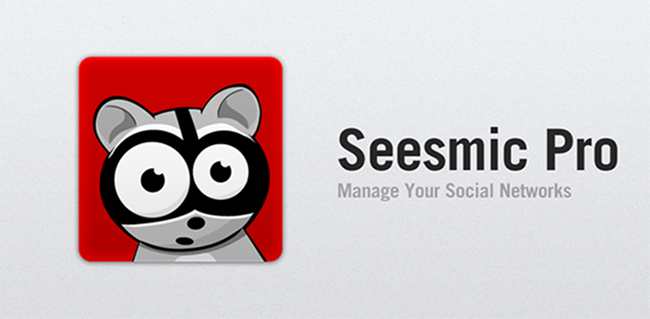 Seesmic, now there is a name we haven't heard much about in a while. As one of the top Twitter apps back in the early days of Android, this was a must-have for most users. But then the official Twitter app was released along with a dozen other feature-rich options and Seesmic soon disappeared from most of our radars. Today though, a substantial update is available including the option to upgrade to a "Pro" version that hides ads. They also tossed in thumbnail image viewing from Twitter and Instagram, gave you the ability to upload images directly to Twitter, and through the Pro version, added multi-account viewing.
In order to utilize Pro features, you will have to install the free version followed by the Pro version, since it is really just an unlock key. 
Full changelog:
Updates to this version include the following added features:
Viewing from Instagram and Twitter within your timeline
Ability to upload images directly to Twitter
Removed support for Chatter
Implemented ad-support
Various bugs fixes and minor improvements
Play Link | Pro Unlock
Via:  Seesmic
______________________
Some of our best videos.