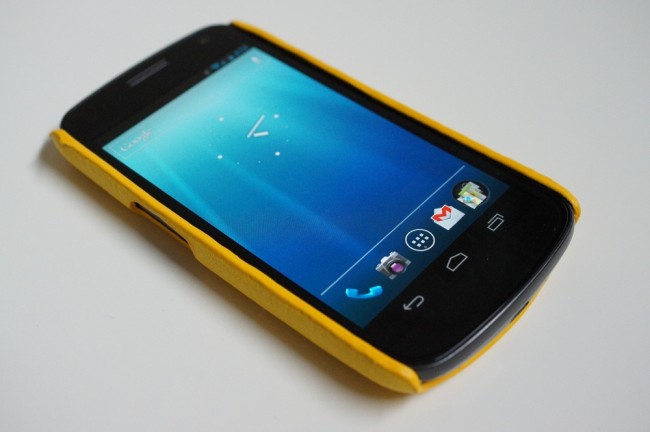 The other day, I was rummaging around Amazon looking for Galaxy Nexus accessories that could be worth a review and for some reason thought the Qubits case was interesting enough to pick up. "Interesting" is a nice way to put it now that I have it in hand. As you can see from the pictures, I went with banana rather than the orange option, turning my G-Nex officially into a piece of fruit. The material is PU leather, which essentially means leather with all sorts of glue and plasticy nonsense forced into it. At roughly $4 though, maybe that's what someone is looking for. If you are interested, you can find this lovelies at Amazon in baby blue, orange, yellow and purple.
Oh, and if you are interested in the yellow one I have, convince me that you deserve such a work of art in the comments. We will pick a winner in the morning. 
______________________
Some of our best videos.