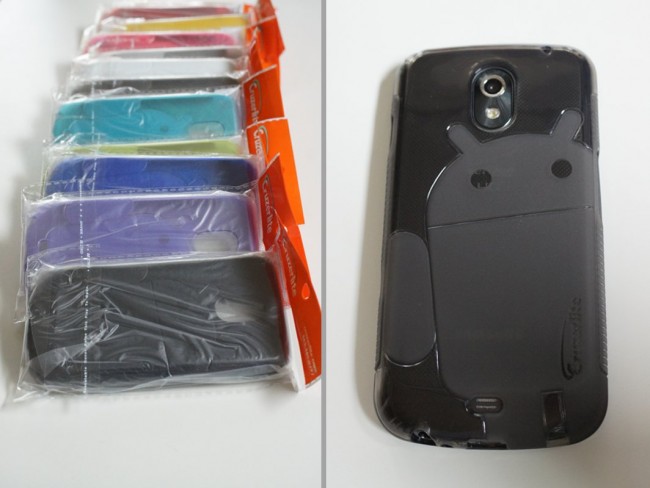 Back in January, the Android fanboy in all of us could not stop talking about these Cruzer Lite Androidified cases for the Galaxy Nexus. Not only did they offer protection at a reasonable price, but they fit perfectly onto the LTE Nexus (can even be squeezed over the extended battery) and let you show off your Android pride in your favorite color. They are simply put, awesome.
Since we love to give stuff away to the amazing DL community, we worked with our buddy Joel who produces them, to line up just about every color in their collection for you today. Yep, we have black, grey, purple, green, white, red, yellow, orange and more that you will have a chance to win. Ready? 
Instructions:
1.  In the comments, explain to us what "Androidified" means to you.
2.  If you aren't already, feel free to follow us on Twitter and Facebook.
3.  At 4PM Pacific today 10AM Pacific on Saturday, we will choose the winners and update this post.
Update:  Extended the contest until tomorrow morning!
Update 2:  Winners have been picked! Check your inboxes and Twitter DMs throughout the day.
Good luck!
And be sure to check out their entire case collection and Facebook page for more.