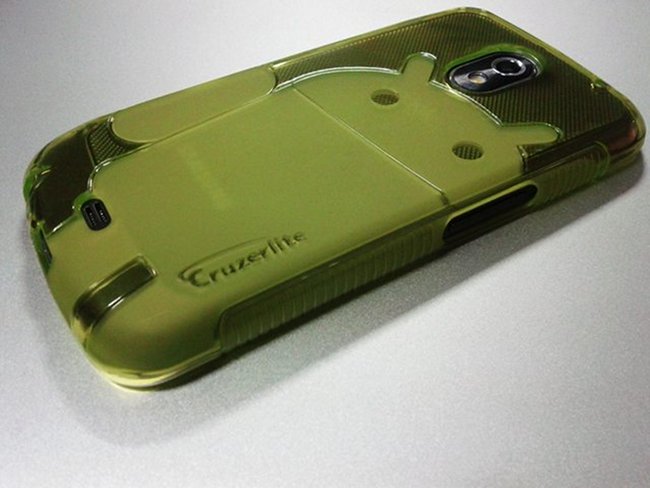 From back in our "OG" days, we sort of wrote off cases as we tend to enjoy our phones naked for the most part. For whatever reason though, this weekend, I got the itch and started doing a bit of case shopping. There are so many out there to choose from that you almost always need a recommendation in order to narrow your search. That recommendation happened within the last hour by reader kevlar, who has been following a behind-the-scenes craze for Cruzerlite Androidified cases for the Galaxy Nexus.  
As you can see in the pics above and below, these will take your Nexus from semi-Android fanboy to ultimate over night. They come in a variety of colors, most of which are transparent enough that you can see your phone the whole time. (Smoke, green, blue, pink, all black, clear, and more.)
Better yet, if you add 3 to your cart, you can plugin in the code BUY2GONE at checkout and get one free. So yeah, 3 uber-awesome Android cases for the price of 2. And the seller has given the thumbs up for Prime shipping, so you could have them by Tuesday or Wednesday. Couple all of that with that fact that they are only $9.90 to begin with and you have a hell of a deal.
How do they fit? Apparently like a glove with the normal battery. Some reports have them also fitting with the extended, but it's not as tight as with the standard.
Buy.
Cheers kevlar!