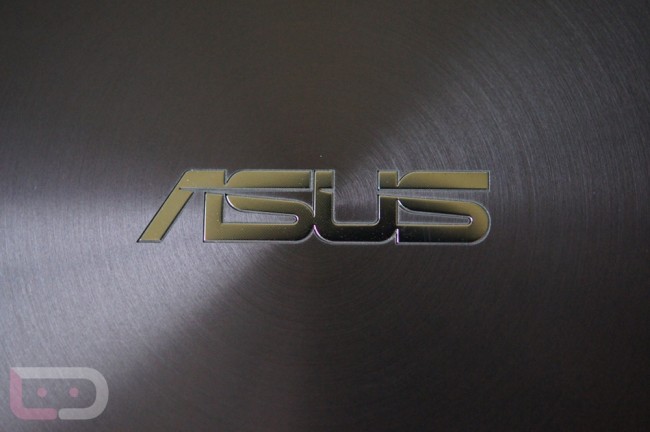 Specs have leaked before Asus' official announcement at this year's MWC for the next Transformer tablet. Just a week back, a couple shots of the rumored tablet made their way onto the Internet with the model number "TF300T" accompanying the pictures. We thought they could have been misleading, due to the fact that there was no flash on the backside of the tablet, but according to this new list of leaked specs, that may have in fact been the next Eee Pad. 
According to the leaked sheet down below, there doesn't seem to be too much different between the new Transformer and the Transformer Prime that was just released a couple months ago. We can see that the display's resolution won't be changed, NVIDIA's Tegra 3 processor will still power the tablet, but instead of there being a 32GB and 16GB option, there will only be the one 16GB option for consumers.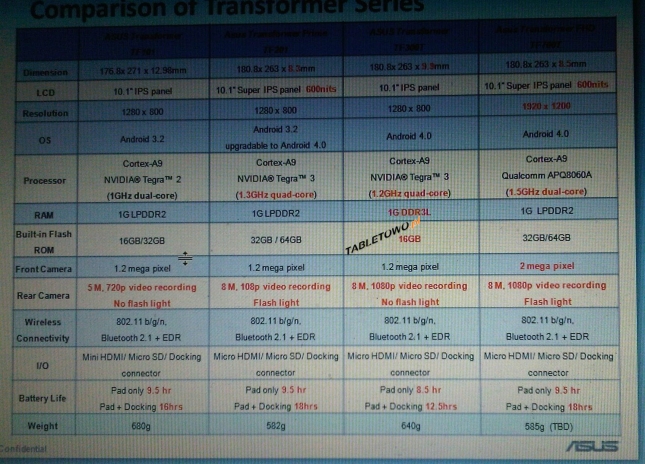 Along with the minor changes in specs, the TF300T is getting a minor downgrade in battery size as well. It has the Prime listed as being able to do deliver roughly 9.5 hours of use, while the newest slate will only deliver about 8.5 hours of life. Could this be a cheaper, more affordable Transformer tablet that ASUS hinted at previously?
The Transformer Prime is the pinnacle of the Android tablets in terms of specifications. If ASUS is choosing to push out this seemingly lackluster slate, does anyone feel that they will remain at the top of everyone's tablet wish list? Toss out your opinions down below.
Via: BGR