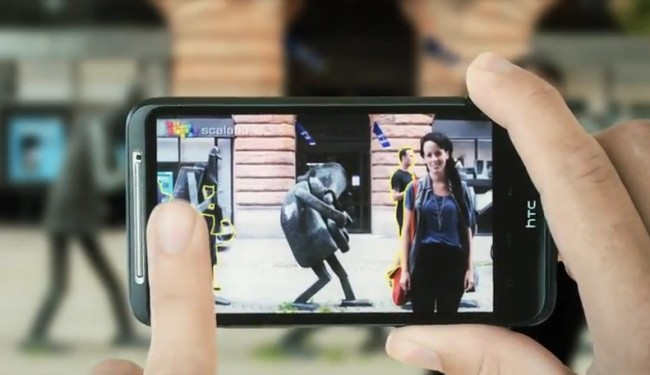 The folks from Scalado reached out to inform us of a new product that they have in the works called "Remove." It's a camera app (yes, another one) that allows you to take a picture in a busy environment and then remove objects from it later that you may not have wanted to include. Think of a time when you wished that people would stop walking behind your kid as you attempt to snap a photo of them hugging a moose. Wouldn't it be nice if you could quickly cut them from the shot? The demo video looks promising, however, the app is not available at this time. Their plan is to show it off at MWC in hopes of "wowing" attendees (probably OEMs too).
TouchRetouch does something similar if you are needing an app that performs similar duties, now. 
______________________
Some of our best videos.