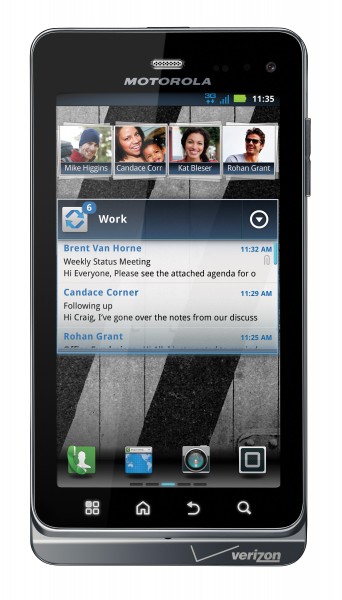 Two new updates for the DROID 3 have been discovered and are flashable in the stock recovery. Before you jump all over these though, understand that once you update to them, there is no going back to the prior and official Blur build. And we have done some digging and so far cannot tell if either of these will end up being official or not. These are for the tinkerers in the building, not necessarily the novice non-rooted folks.
Users who have taken the plunge are reporting better connectivity thanks to the new radio, a more stable camera, and faster Blur.
Both can be rooted using the latest DROID 4 method that seems to be able to root almost any Moto device.
Downloads:  5.7.902 | 5.7.905
More info at this XDA thread.
Cheers Sam!