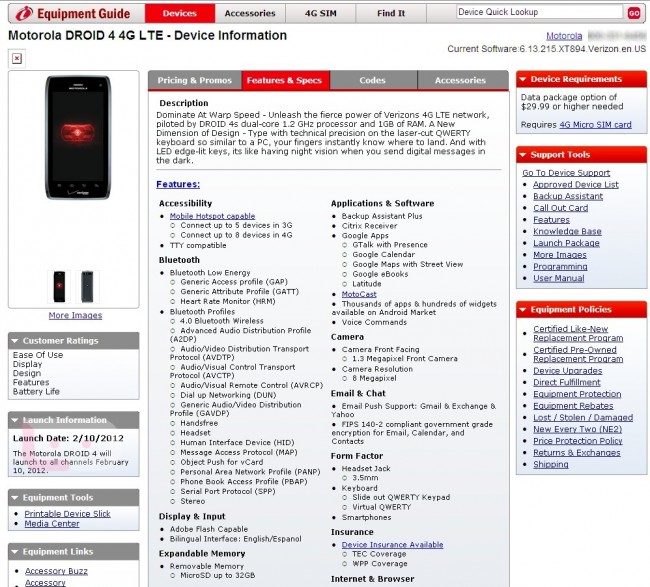 OK, so our sources from yesterday were 1 day off on the DROID 4. According to Verizon's equipment guide, the device will actually launch everywhere on February 10, next Friday (same day Star Wars in 3D hits theaters). Pricing is still unconfirmed, but the last MAP list we saw pegged it at $199 on contract.
For those of you patiently waiting for a slider with power and 4G LTE, this is your only option for the time being. And it's not a bad one either, with a dual-core 1.2GHz processor, 1GB of RAM, a 4″ qHD screen, edge-lit keys and dual cameras. I think the only question we all have now is, "When is the DROID 4 MAXX coming out?" I'm only sort of kidding with that, too.
We had some time with the device at CES, you can check it out here.
Cheers ___!