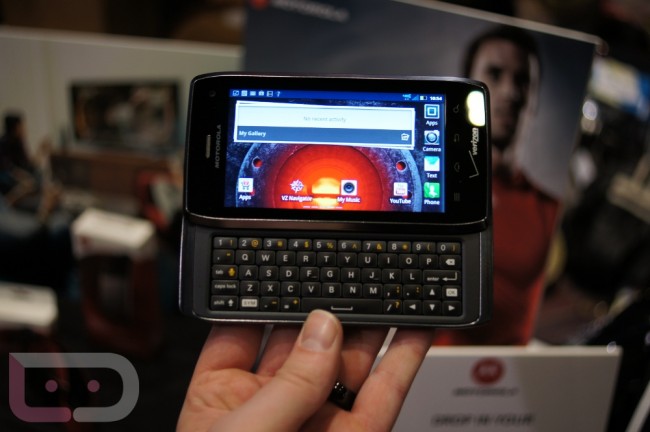 We just finished up a solid 3 hour session at some of the various booths here at CES and have a barrage of videos to show off. The first up is the DROID 4, also known as the world's thinnest 4G LTE slider. We know that many of you have been waiting patiently for a slideout device like this, so hopefully this video helps you decide if it is indeed for you.
This is our second time with it in hand and will admit that it feels nice. One of the drawbacks to most devices with a physical keyboard is the weight and thickness, but this phone is light and thin. We aren't a fan of the screen, as Moto appears to have gone back to the same PenTile matrix that they used in the Bionic and DROID3. Other than that though, it comes off as another solid release from Big Red and Motorola.  
______________________
Some of our best videos.