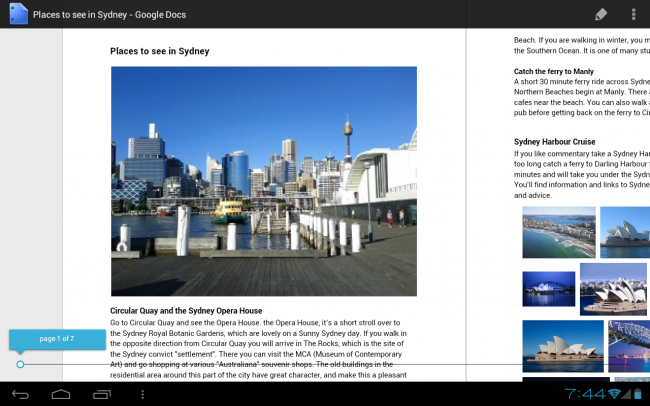 Google apparently read our piece on there needing to be better Android tablet apps, including one of their own, Google Docs. Today, if you jump into the market and check for updates, you should find one for one of the most popular cloud-based document services in all the land. And if you have a tablet, your experience will be much more "high-res" and not stretched, to put it nicely. For all devices though, you will enjoy the ability to access files while offline. If you happen to edit those offline files, they will be automatically updated once you connect to WiFi. Thanks, Google. 
Via:  Google | Market Link
______________________
Some of our best videos.