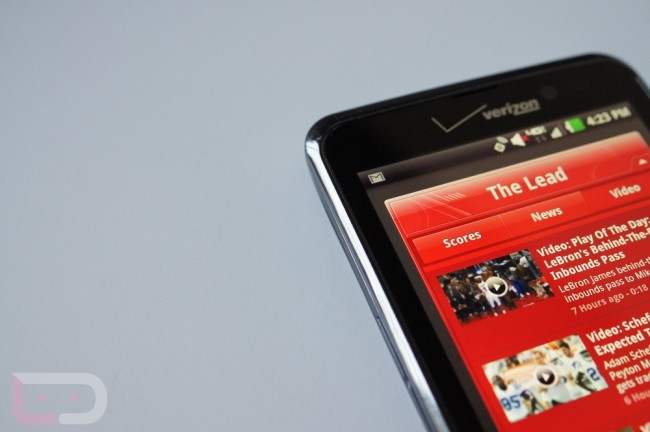 I'm doing my best to give the LG Spectrum a fair shot, but the pluses are struggling to keep up with the minuses to this point. One thing I do have to give it some love for though, is the fact that it streams HD video through ESPN's ScoreCenter app. Actually, it's tough to tell if it actually streams through the app or not. When you press on a video, a separate browser window loads that then asks if you would like to download or "execute" an action – that action is of course, the watching of HD video.
So below, I have embedded a video that shows off the high quality streams that only this phone is currently capable of. Talk about impressive for a mobile stream.  
______________________
Some of our best videos.