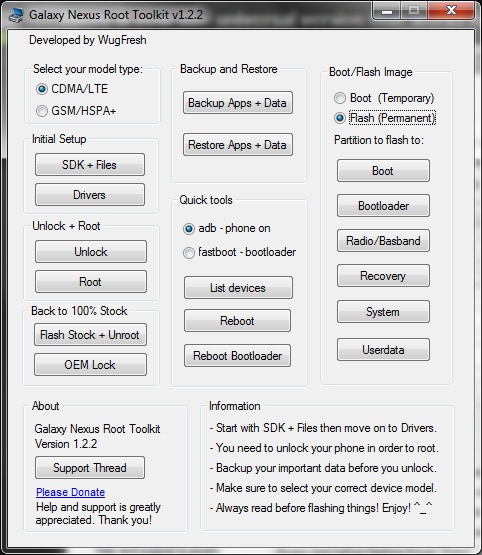 WugFresh's Galaxy Nexus root tool that we featured a few weeks back is deserving of a second mention, as it includes a load of new features in version 1.22. Not only can you root and unlock or unroot and re-lock, but you can back up apps and data, restore them, run adb commands by pressing a single button, and choose which images to flash (permanently or temporarily too). While we still like to encourage readers to learn how to do all of this manually to get a full understanding of the process, this will most definitely come in handy if you are ever in a pinch.
Via:  DroidModderX
Cheers Jeff and Chris!
______________________
Some of our best videos.