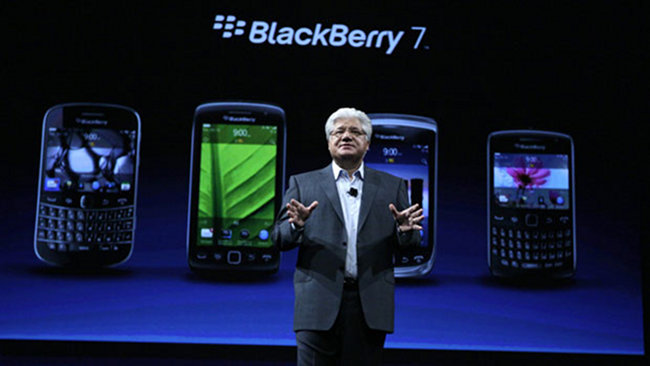 Update:  Samsung has responded, saying that they are not interested in purchasing RIM.
According to a report out of the BGR camp, RIM is actively seeking potential candidates to purchase the quickly dying, former king of the smartphone market. Co-CEO Jim Balsillie has met with "almost every company that might be interested" in all or part of the pie, asking for anywhere from $12-15 billion for it all. Who is their top choice? Samsung.
Samsung, after a stellar 2011, seems like a decent choice. After all, Sammie has yet to fully tap into the enterprise market as Motorola has attempted over the last year. What better way to strengthen that aspect of your business than by acquiring the best in the industry?
Also, Blackberry Messenger (BBM) has been brought up as a major selling point. While rumors over the last few months have suggested that will see a BBM client on Android, you would hope that an Android manufacturer owning the product would speed up that time frame. I'm just wondering if BBM is really worth spending that kind of cash for. Sure, it's popular and all, but I personally do not know a single person that has stuck with a Blackberry device just to have BBM. It's a nice service and all, but that topping your list for reasons to spend $15 billion? Not so much. Building up your mobile enterprise security business, definitely. Patents? Maybe.
Thoughts on a RIM acquisition by Samsung? Is anything that RIM is doing these days even worth buying?
Via:  BGR