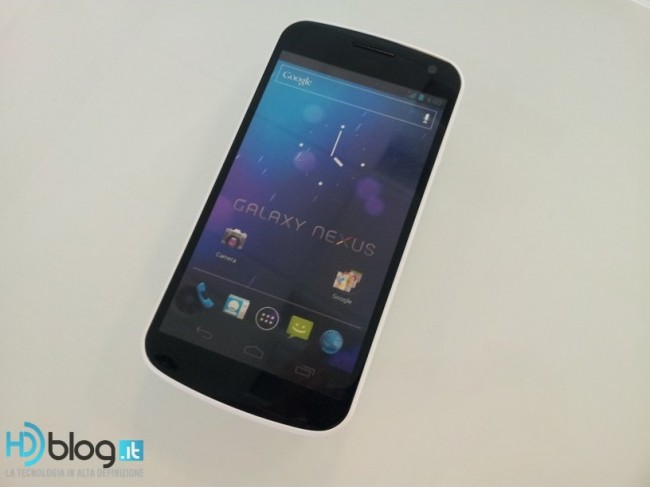 And just a week after we saw the official render for the white Galaxy Nexus, a real unit has appeared in the wild. As a reminder, the GSM version is headed to the UK some time in February, but so far, we have heard no plans from Verizon to release an LTE version here in the States. While we would welcome it as a nice change from the all black slab trend we need a break from, we should point out something.
As someone that has the white Nexus S (also a Google "experience" device), I must say that the white version isn't just a new white shell. Google treats this as a completely new build on the phone, meaning it doesn't update at the same exact time as every other Nexus S. I'm not necessarily talking fragmentation here, but I am saying that if a white version does come, I would not be surprised to see the original G-Nex receive an update while those that forked out for the white version are stuck waiting another few weeks.
Hope that made sense. Now, jump past the break to get a view of that backside.  
d
Via:  HDBlog.it
Cheers Adam!