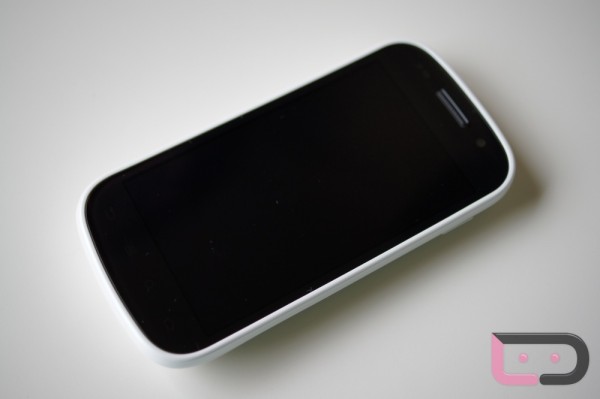 Stepping out of our Verizon realm for a second, I wanted to show everyone the newest edition to the DL lineup of phones, the white Samsung Nexus S.  While it feels really weird (like a cheating girlfriend) even holding this phone since I had to activate it on AT&T in order to get 3G and data, the point of this is to let you all know that there are still stock Google Experience devices out there and they are a breath of fresh air.  I've only had the device for 2 days now and haven't been able to put it down.  It constantly brings back memories of the original DROID and all its stock goodness.  I just keep asking, "Why can't we get this Verizon?  Why?"
Now, I'll be the first to admit that I really like HTC's Sense, but if two devices were set in front of me and one was stock, it wouldn't matter what that other phone was because I know that the stock phone gives me freedom and would choose it instantly.  There are rumors that the Nexus S will one day land on Verizon, but unfortunately those rumors seem to be dying off as we get closer to the summer.  There are also murmurs of carriers offering up a couple of special "developer" devices each year, but as the year goes on and we have no official word on that, it's hard to know if that will ever happen.  With more and more manufacturers jumping on the locked-down bandwagon, we may only see one per year – phones like the one pictured above.
So instead of rambling on for pages and pages which I could easily do on this subject, I'll instead just leave you all with a couple of questions as we like to do from time to time.  When was the last time you held a truly stock Android phone?  We're all fans of Big Red at this site, but would you be willing to switch carriers just for a stock experience?
*Note – Just so we're clear, I don't want anyone to think I'm cheating on them and going blue.  The Thunderbolt and other Verizon devices are still my daily drivers.  This was a purchase for the site, so that we can bring you detailed coverage of the newest Android OS releases when they come out.  Something we've lacked in the past.
Pics and a quick video of the device after the break.