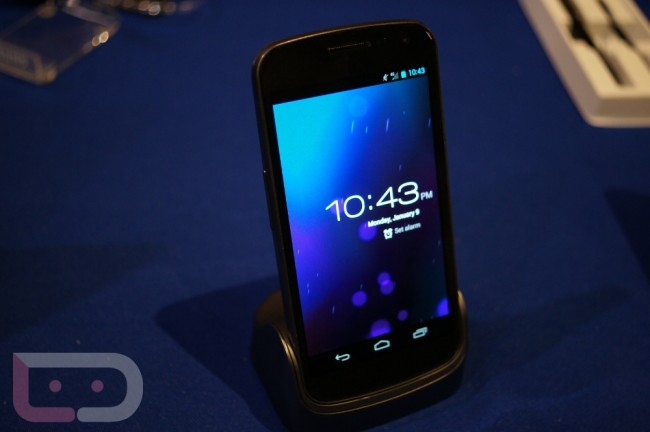 If there is one thing about the Galaxy Nexus that has been made clear in our inbox, it is the need of many of you to have some real accessories, one of those being the HDMI portrait docking station. Thanks to PepCom's Digital Experience event last night at CES, we had a chance to play with one.
The Samsung reps we spoke with were not 100% clear on details for launch, so when we stop by their official booth in the next couple of days, we should have some better answers. Really all they could tell us is that lots of people wanted photos of it. (Not surprising, there.)
As far as our impressions go, I'll just say that it's exactly as you would expect it to be. It has a full HDMI port on the side, micro USB on the back for charging, and matches up perfectly in style to the G-Nex. This docking station would make anyone's desk look pretty, if anyone could actually purchase one, of course.
*Note – By the way, that is Tim's Nexus with the extended battery in and it "fit like a glove."
Set of pictures after the break.