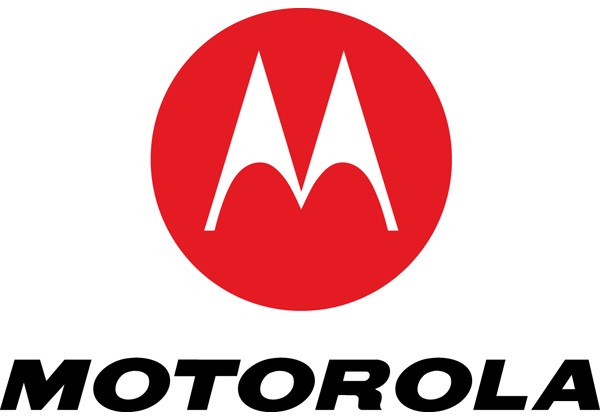 Since Motorola is in the process of finalizing its merger with Google, they are apparently not ready to give us a full Q4 earnings report and have instead issued a "business situation" update. According to the release, they had sales of $3.4 billion with "modest profitability." Those sales included 10.5 million mobile devices, 5.3 million of which were smartphones. Thanks to the increased competitive environment and legal costs associated with patent trolling by Apple and others, these results are what they are.
In related news, Motorola at least has plans to introduce "several" new products at CES next week. So far we have not seen any clues as to what those may be, but one would guess that the DROID 4 will likely be one of them. I also would not be surprised if we see WiFi versions of the XYBOARD (XOOM 2) come to the U.S. and maybe even the new RAZR MAXX or a variant of it that is headed to AT&T (Dinara anyone?).
The Google-Motorola merger is still expected to be completed early this year.  
Motorola Mobility Provides Business Update

Jan. 06, 2012

LIBERTYVILLE, Ill., Jan. 6, 2012 – Motorola Mobility Holdings, Inc. (NYSE: MMI) ("Motorola Mobility") today announced preliminary results for the fourth-quarter 2011. Although the Company has not finalized its financial results for the fourth-quarter, it estimates sales of $3.4 billion with modest profitability on a non-GAAP basis. These estimates include shipments of approximately 10.5 million mobile devices, of which approximately 5.3 million were smartphones. Motorola Mobility's fourth-quarter results were impacted by the increased competitive environment in the Mobile Device business and higher legal costs associated with ongoing Intellectual Property (IP) litigations. The Company estimates sales of $900 million for the Home business in the fourth-quarter. Motorola Mobility will issue its fourth-quarter 2011 earnings results at approximately 3:00 p.m. U.S. Central Time on Thursday, January 26, 2012.

As previously announced on August 15, 2011, Motorola Mobility and Google Inc. ("Google") (NASDAQ: GOOG) entered into a definitive agreement for Google to acquire Motorola Mobility for $40.00 per share in cash, or a total of approximately $12.5 billion. On November 7, 2011, Motorola Mobility stockholders voted overwhelmingly to approve the proposed merger with Google at the Company's Special Meeting of Stockholders.

The Company continues to work closely with Google to complete the proposed acquisition of Motorola Mobility as expeditiously as possible. The Company notes that the transaction remains subject to various closing conditions, and currently expects the transaction to close in early 2012 once all conditions have been satisfied. The Company reminds stockholders that it is possible that the failure to timely meet such conditions or other factors outside of the Company's control could delay or prevent completion of the transaction altogether.

Information on the Google acquisition can be found at investors.motorola.com.

Motorola Mobility also noted that it will be showcasing and introducing several new products at the Consumer Electronics Show (CES) in Las Vegas beginning January 10, 2012. Please visit the Company's exhibition booth at the Las Vegas Convention Center, Central Hall Booth No. 8644 to see the latest innovative products and experiences from the Mobile Devices and Home businesses.

Business Risks

Motorola Mobility cautions the reader that this communication includes forward-looking statements within the meaning of Section 27A of the Securities Act of 1933 and Section 21E of the Securities Exchange Act of 1934. Forward-looking statements include, but are not limited to, the expected closing date of the proposed Google transaction. Forward-looking statements involve certain risks and uncertainties that could cause actual results to differ materially from those indicated in such forward-looking statements including, but not limited to, fourth quarter performance and the ability of the parties to consummate the proposed transaction and the satisfaction of the conditions precedent to consummation of the proposed transaction, including the ability to secure regulatory and other approvals at all or in a timely manner; and the other risks and uncertainties contained and identified in Motorola Mobility's filings with the Securities and Exchange Commission (the "SEC"), any of which could cause actual results to differ materially from the forward-looking statements. The forward-looking statements included in this press release are made only as of the date hereof. Motorola Mobility undertakes no obligation to update the forward-looking statements to reflect subsequent events or circumstances or update the reasons that actual results could differ materially from those anticipated in forward-looking statements, except as required by law.

About Motorola Mobility

Motorola Mobility, Inc. (NYSE:MMI) fuses innovative technology with human insights to create experiences that simplify, connect and enrich people's lives. Our portfolio includes converged mobile devices such as smartphones and tablets; wireless accessories; end-to-end video and data delivery; and management solutions, including set-tops and data-access devices. For more information, visit motorola.com/mobility.
###