Golf clap for the Swype team? By the end of January, they should release their latest beta with "official" support for Ice Cream Sandwich. As you all know though, the developer community had this up and running back on December 22 and has already released a dozen or so themes for it as well. But hey, we all love official stuff.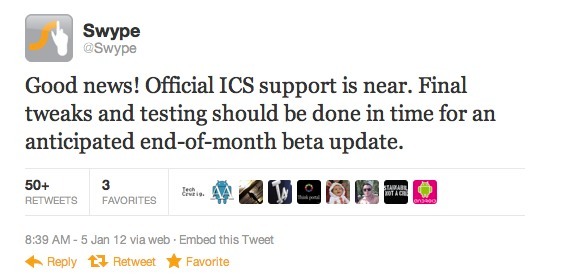 Via:  Twitter
______________________
Some of our best videos.