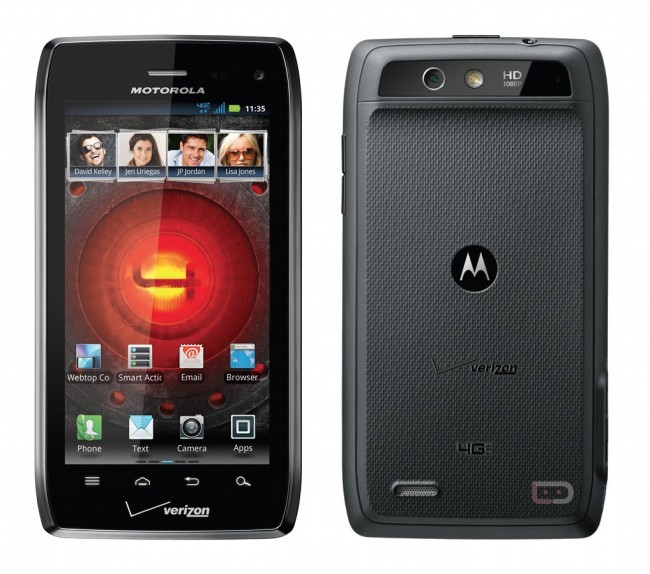 It's pretty obvious that the DROID 4 will not be launching in 2011. Early rumors pegged it for a December 22 release, but that was almost a week ago now and the device is no where to be found. Well, that's not 100% accurate. Traces of the phone are everywhere on droiddoes.com, leading us to believe that this device was indeed headed for a December launch. Their marketing department or promotional team that puts these things together usually doesn't populate that site with new device info unless we are ready to rock. What happened? That's anyone's guess. The latest target date we have seen is February, so for those waiting to get their hands on the first truly-powerful 4G LTE slider, it may be another month or two.
In the mean time, you can check out 6 audio clips that a friend sent over, giving us a great description of the device in that classic droiddoes.com military-esque/futuristic-tech voice. 
Audio clips:
[audio:https://www.droid-life.com/wp-content/uploads/2011/12/CHPTR00.mp3|titles=CHPTR00]  1.  Initiating device analysis. Subject: Droid 4. Mutation detected.
[audio:https://www.droid-life.com/wp-content/uploads/2011/12/CHPTR01.mp3|titles=CHPTR01]  2.  Subject has made the evolutionary leap to Verizon 4G LTE. Now demonstrates the ability to meet rigorous demands of those who require hyperspeed to: Download and upload files almost instantly; stream entertainment with less lag and latency; access webpages at higher and higher speeds. Power source appears to be responding to exponential growth of Android Market. Processor has increased its output to keep up with thousands of new apps and subsequent multitasking. Dual-core 1.2 GHz processor and 1 GB LP DDR2 RAM detected. Sensors indicate additional advantagous mutations.
[audio:https://www.droid-life.com/wp-content/uploads/2011/12/CHPTR02.mp3|titles=CHPTR02]  3.  Scanning slide-out QWERTY keyboard. Subject has developed new, edge-lit keys evolved to allow for round-the-clock commands and correspondance. Type in low light with confidence. Subject is now ready to equip those with night and day involvement in multiple social and business endeavors.
[audio:https://www.droid-life.com/wp-content/uploads/2011/12/CHPTR03.mp3|titles=CHPTR03]  4.  Optic sensors indicate front-facing camera now exhibiting high definition capability. Allows for crystal clear face-to-face exchanges when on-location meetings are not possible. Facilitates "see what I'm seeing" video chats with peers. Picture clarity now compliments near lag-free Verizon 4G LTE video chat.
[audio:https://www.droid-life.com/wp-content/uploads/2011/12/CHPTR04.mp3|titles=CHPTR04]  5.  Droid 4 has acclimated itself to heavy usage by minimizing battery drain and now allows you to automate your most important routines. (This is alpha station, explain.) Smart actions app now installed and routing power away from non-essential operations, decelerating power drain, recognizing behaviors, anticipating needs. Results: Battery extended; productivity up; time needed: down.
[audio:https://www.droid-life.com/wp-content/uploads/2011/12/CHPTR05.mp3|titles=CHPTR05]  6.  Subject appears to have adapted well to the predatory elements of Verizon's ever-expanding 4G LTE domain and has acquired new-found survival skills and safeguards. Corning gorilla glass: Confirmed. Water-repellent nano-technology: Confirmed. Droid 4 has established this perimeter around the thinnest 4G LTE QWERTY smartphone yet observed. Subject is now prepared to go wherever it is needed, ready to withstand less than delicate handling.
And to catch up on all things DROID 4 including official specs, pictures and accessories, you will want to see our recap post.
Cheers Droid 4 Info!