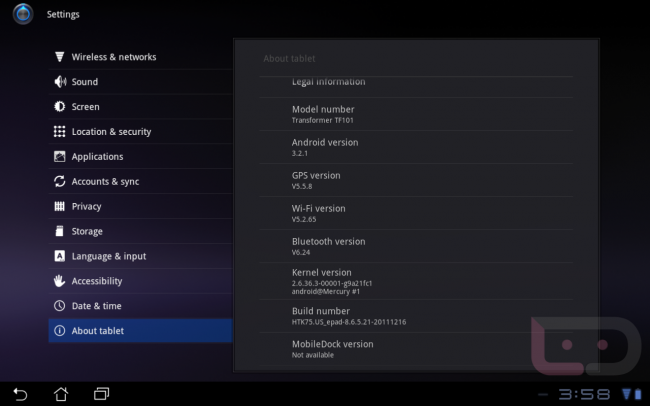 Still rocking your Asus Eee Pad Transformer?  Then go ahead and pull this latest update straight from Asus bringing you to the newest firmware available, build 8.6.5.21.  It might not be Ice Cream Sandwich, but at least you can rest assured knowing that Asus is continuing their work on this dual-core workhorse.  The update includes a few bug fixes and other minor tweaks to keep your Transformer working tip top. 
After the update, your Transformers specs should read out like this:
Android Version: 3.2.1
GPS Version: V5.5.8
WiFi Version: V5.2.65
Bluetooth Version: V6.24
Kernel Version: 2.6.36.3-00001-g9a21fc1android@Mercury #1
Build number: HTK75.US_epad-8.6.5.21-10221216
Cheers Chris!