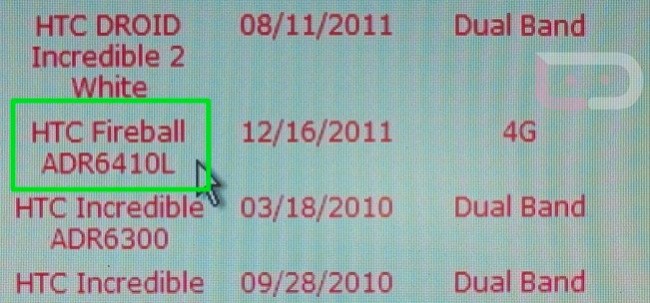 Does HTC have another 4G handset in the works for Verizon's 4G LTE network? We are hearing murmurs of a device called the HTC Fireball with 4G, but have no other details to go on. We can see however, that the model number is ADR6410, which happens to fall in between that of the Rezound (ADR6425) and the Thunderbolt (ADR6400). Tough to jump to any conclusions based upon that info, but what if it was say an HTC LTE device with a slideout keyboard and similar specs to the Tbolt? Would you be interested?
The date of 12/16/2011 is not a release date, just a system entry date.
Cheers ___!
______________________
Some of our best videos.