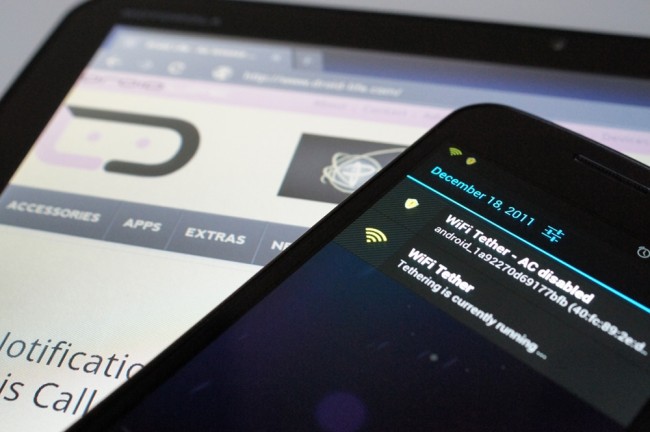 The title pretty much tells you all that you need to know with this one. Many of you were looking for a tethering option, and the folks behind the ever-famous Wireless Tether have released their latest experimental version that works flawlessly with a rooted Galaxy Nexus on Verizon. If you still haven't rooted, you can find the instructions in our Guide to the Galaxy Nexus.
Download:  wifi_tether_v3_1-pre110.apk | More info
Install just like you do any other app that isn't from the market. Download, tap to install, and install.
Cheers Steve!