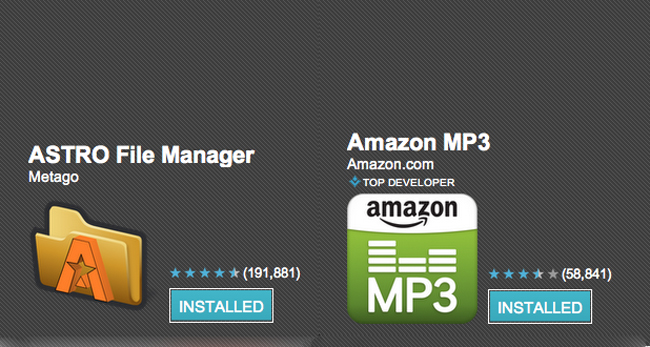 A couple of all time favorite apps are receiving updates in the Android Market right now. Astro File Manager, one of the longest running file managers out for Android is adding themes and icon sets into their application. No need to fear though, if you like the classic look of Astro, the "Classic Astro" theme will make everything look nice and familiar for you.
The Amazon MP3 app also has an update waiting for you, one that promises compatibility with the Galaxy Nexus and Android 4.0 Ice Cream Sandwich in general. They also threw in the ability to move to SDcard, but only if it is not factory installed on your device. There are a few other bug fixes, but it is a solid update in general.
______________________
Some of our best videos.