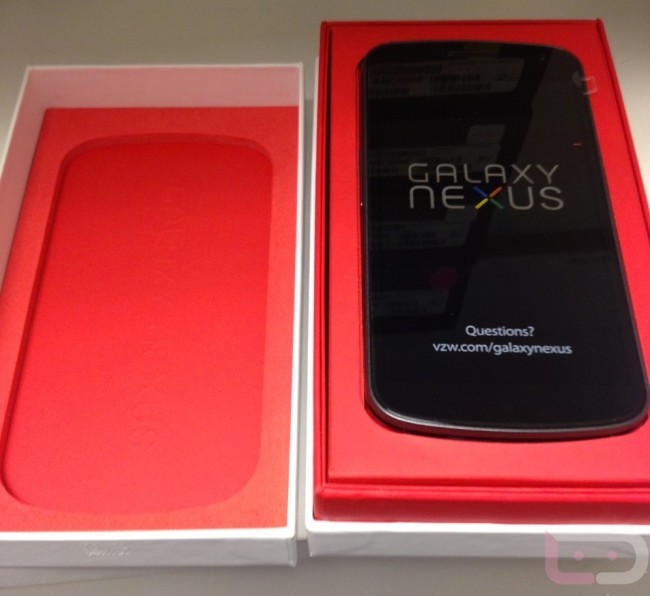 Rather than dive back into all of the bad news about the Galaxy Nexus that has come out today, we thought we would instead just plop this new set of pictures down in front of you. I know, I know, it's not the actual device that you should have had in your hands in 2 days, but it's at least another look at it. We get a crystal clear pic of the box both inside and out (see the raised Galaxy Nexus lettering on the inside?), a reminder that it's not a unicorn, and a profile shot of its pretty little body.
Poor little G-Nex, he just wants to be out in the public, away from dirty old stock rooms. Set him free Verizon! 
Cheers ___!
______________________
Some of our best videos.