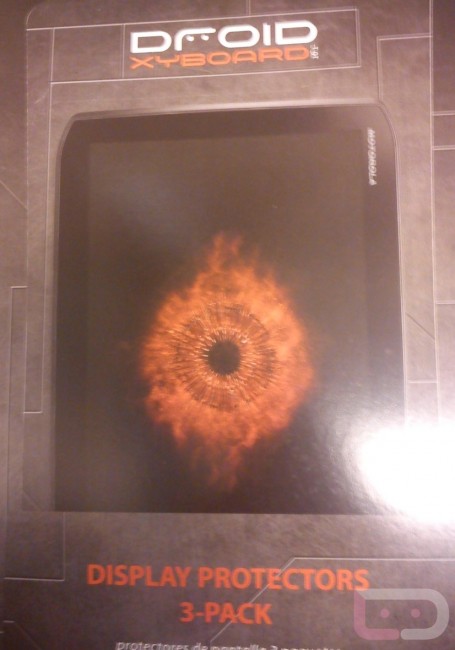 Will the DROID XYBoard (silly name and all) arrive next week at Verizon stores? The most recent MAP list we have suggests so, but also the fact that accessories are now arriving. It makes sense that Moto and Big Red would look to pump out both 8.2″ and 10″ versions before X-mas, especially with the Transformer Prime not landing in the states until the 19th. Anything to get a jump on what should be the hottest non-Kindle Fire Android tablet on the market.
It will be interesting to see if Moto's second round in the tablet game can be more successful than their first. Both tablets will come equipped with 4G LTE out of the gate, unlike their predecessor who had to wait 7 months before being upgraded. Pricing is another question that will have to be answered, however, we have seen a potential list. The 8.2″ XYBoard will more than likely come in 16GB and 32GB models priced at $429 and $529 on 2-year contract. The bigger 10″ version will have 16GB, 32GB and 64GB models available for $529, $629, and $729 on contract.  
I'm just wondering why tablet manufacturers continually feel the need to partner up with carriers and offer subsidized pricing? I have yet to see a study, but would still make a massive bet that sales of WiFi models trump anything with a 3G or 4G radio in it.
Cheers ___!