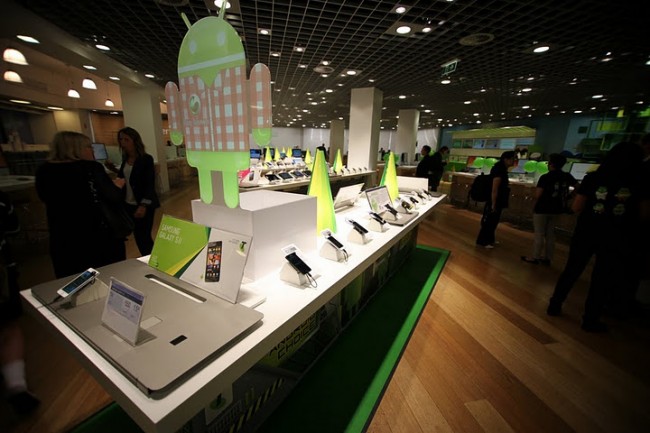 One of the many arguments Apple users have against Android owners is that we don't have a store(s) to take our Android devices to and receive technical help or setup new handsets.  Well, lucky residents of Melbourne in Australia now have that option.  The Australian network operator Telstra has worked closely with Google to bring the world's first Android store to life and have named it Androidland. 
Inside Androidland, you will find things that many Android fanboys would go giddy over.  A wide selection of phones to play with, a huge Google Earth setup, and Angry Birds galore.  It definitely looks green and corny, but if something like this came to the States, that would be so awesome.  Video tour down below.
Via: TheNextWeb
______________________
Some of our best videos.