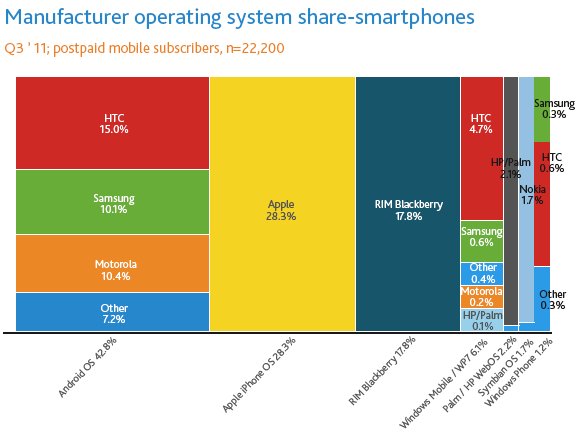 The smartphone game has had 2 elite players for quite some time, but when you combine the two to compare it to the rest of the big players, it just looks silly. According to Nielsen's latest report, Android and Apple control 71% of the U.S. smartphone market. That puts Blackberry, WP7, WebOS and others at around 28% total. And that's quite the stat.
I don't want to completely write off these other mobile operating systems as having zero chance, but I don't know how any of them will ever be able to catch up. In order to overcome a deficit, there are hurdles to jump and then there are Grand Canyons. I think it's clear which type of gap Microsoft and RIM have to cover if they ever want to be taken seriously again. Will they be able to do it? It might take a miracle.
Via:  Nielsen
______________________
Some of our best videos.