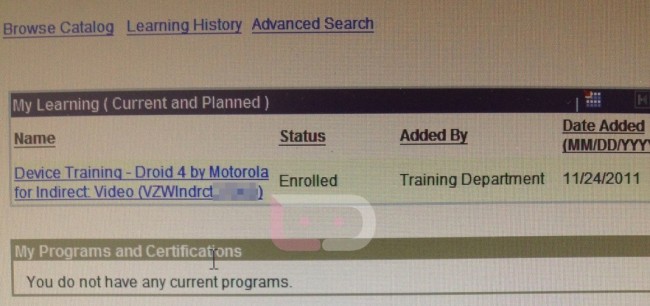 On Wednesday, we received word that the DROID 4 could be arriving at Verizon stores on December 8. The news was semi-shocking as the RAZR, Bionic and DROID3 have all been released by Motorola and Big Red in the last 5 months. It just seems like overkill. But, we did give you the first photos of the device a few weeks back that clearly show a finished product that is ready to be shipped. And now with training getting underway for indirect VZW agents, it looks like we are indeed on schedule for an early December unveiling. The first 4G LTE DROID slider is upon us.
Everyone ready for it?
Cheers ___!
______________________
Some of our best videos.