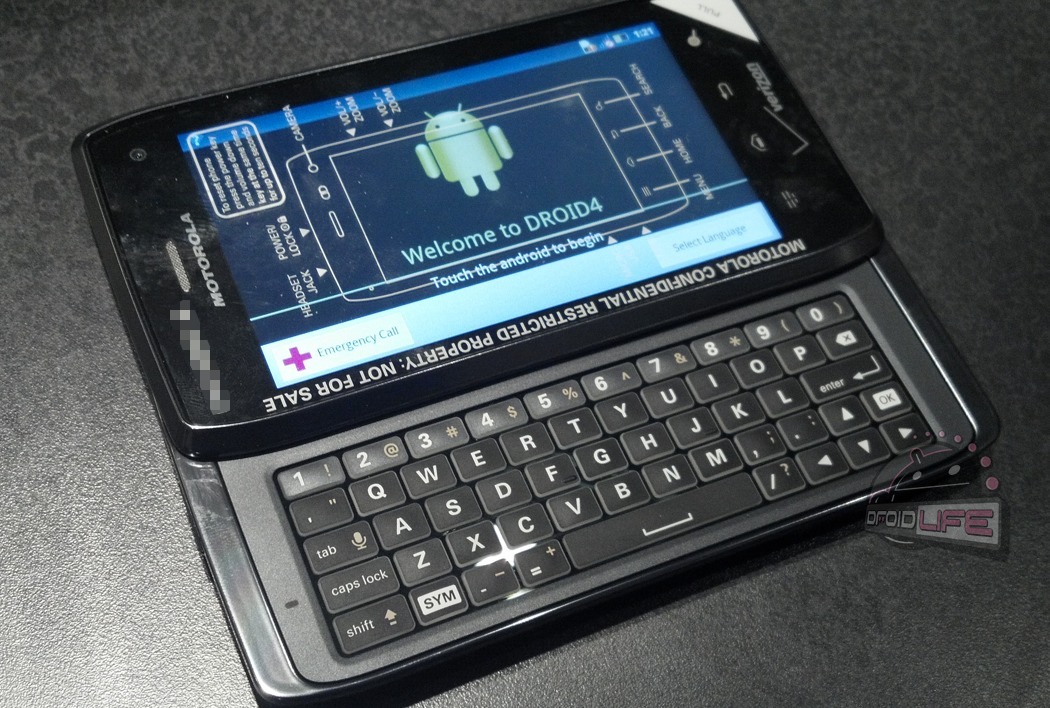 Could the DROID 4 find its way into stores on December 8 alongside the Galaxy Nexus? According to the latest info from our friends at Verizon, that's exactly what the plan is. Well, the Nexus is still up in the air to our knowledge, so let's just talk about the D4 for a second.
We gave you the first photos of the newest DROID slider almost a month ago now, followed by a mention in Big Red's device management system. The idea that it could be released before X-mas was talked about, but we're not sure that we truly believed it could happen that fast. After all, the RAZR hasn't even been around long enough to accumulate dust. Motorola, puttin' in work.  
Specs from our sources are as follows:
4″ Super AMOLED Advanced display
Full 5-row "illuminated" keyboard
RAZR styling
4G LTE
Non-removable battery (maybe)
Android 2.3.5
1080p video recording (assuming 8MP)
Front camera
HDMI out
MotoACTV syncing
Ready for the world's first DROID 4G LTE slider?
Cheers ___!