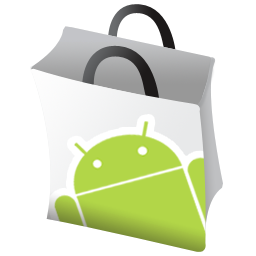 The latest Developer Distribution Agreement is out and it includes some pretty exciting news on the refund front. According to section 3.4, the window for refunds is jumping all the way up to 48 hours from the current 15 minutes that you have now. Not all apps fall under this new window though. If you are purchasing products that can be "previewed" from within the market like ringtones or wallpapers, there will be no refunds allowed. But if you purchase apps that cannot be previewed (meaning most normal apps), you get 48 hours to return it. 
3.4 Special Refund Requirements. The Payment Processor's standard terms and conditions regarding refunds will apply except the following terms apply to your distribution of Products on the Market.

Products that can be previewed by the buyer (such as ringtones and wallpapers): No refund is required or allowed.

Products that cannot be previewed by the buyer (such as applications): You authorize Google to give the buyer a full refund of the Product price if the buyer requests the refund within 48 hours after purchase.
All I can say is, awesome news.
Update:  As one of our readers pointed out, this 48 hour section has been there from day 1 and does not reflect the actual time that Google has set for customers to request refunds. In a Tweet by Reto Meier (pre-15 minute window and back in July) who is the Android Developer Relations Lead, they just use the 48 hour wording as a buffer to give them time to issue refunds. We'll have to assume that the 15 minute window for customers to request a refund has not changed.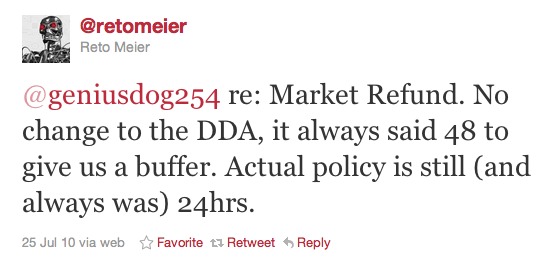 False alarm!
Cheers David!