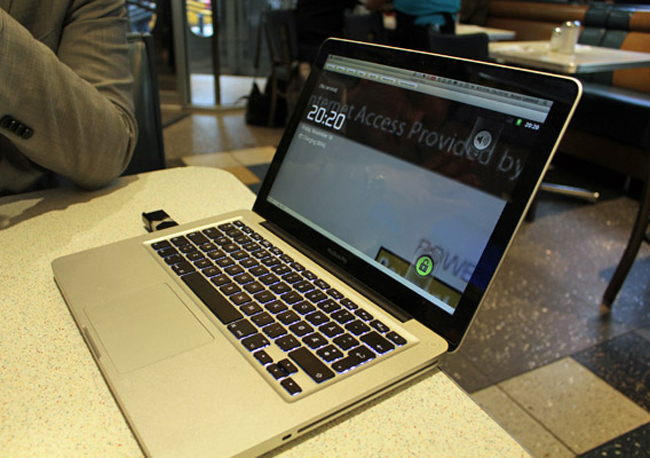 We are watching mobile phones that run Android get smaller, all while trying to stay as fast as possible with the latest technology. I think we have found the smallest piece of hardware that runs Android ever; it has a 1.2Ghz dual-core processor, Bluetooth, WiFi, HDMI out and a microSD card slot. And it all fits within a thumb drive.
Meet codename 'Cotton Candy.' Why the delicious name? The thumb drive only weighs 21 grams, the same weight as the candy. FXI developers are the brains behind this awesome piece of hardware that allows for "Any Screen Computing." When plugged into a PC or a Mac the system recognizes it as a thumb drive, and then you can launch the software from there that allows you to run full Android 2.3 Gingerbread from the stick. But the cool does not stop there.
The Android system runs in a secure window, alongside your desktop's OS. You can even copy files over to the Android system just by dragging into from your original desktop. This sounds awesome for developers. You could potentially code in your desktop environment, drag the files over to the Android stick and see how they run on the fly.
FXI has no plans to sell these outright, they plan to cater directly to developers and let OEMs decide how to make this little marvel have mass appeal. This prototype runs Gingerbread but they said that down the road it can be updated to reflect newer systems. No pricing was announced but "considerably less" than $200 was thrown out. That is an amazing price for such an advanced piece of hardware. What uses could you come up to use the Cotton Candy for?
Via: Laptopmag