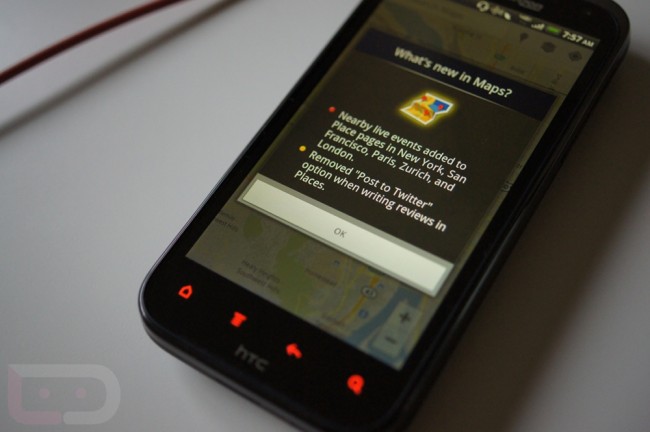 A couple of updates to some of our favorite apps are available in the market as I type this. Google Maps jumped to version 5.12.0 and includes live event listings in Places pages for some major global players like New York, San Francisco, Paris, Zurich and London. The GMaps team also removed the "Post to Twitter" option from reviews in Places – is it just me or does that seem really odd? Anyone taking bets on a G+ sharing option soon?
The other update is for Adobe's Flash Player 11, which as you all know, has essentially been given the ax going forward. In build 11.1.102.59, we see "performance improvements and bug fixes" that have to do with security and stability. That's it.
Is this the last Flash update that we will ever see? Tough to tell. I can't imagine that Adobe would stop putting out security fixes as they are needed. We just won't be seeing anything new that you would write home to your mother about.
Market Links:  Google Maps | Flash Player 11.1
Cheers to everyone who sent this!