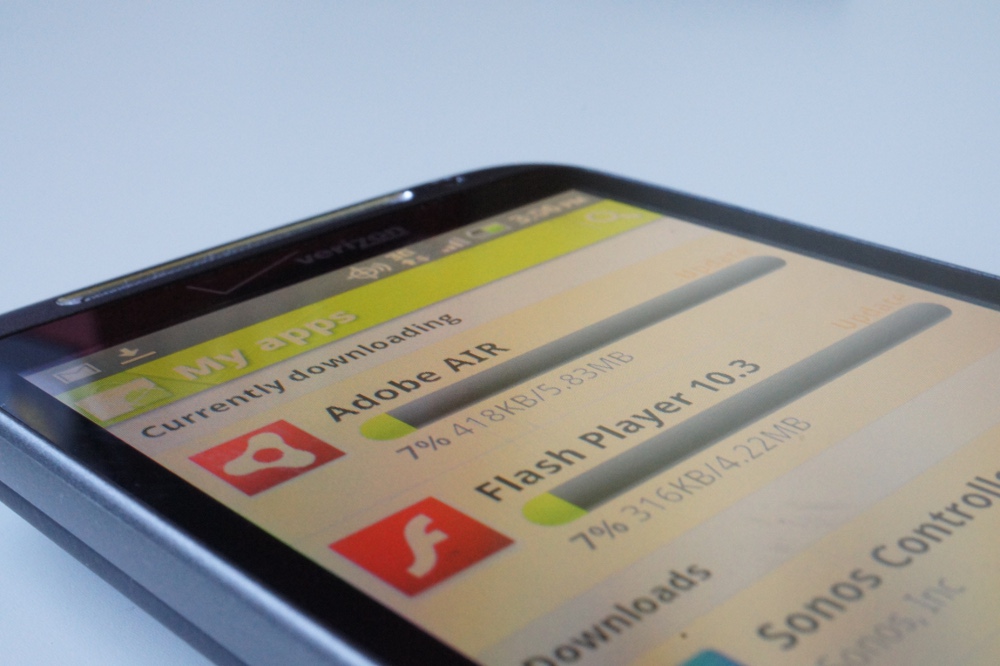 Just what you wanted, bad news to start your Wednesday, right? It's official, my friends. Last night, rumors swirled about, claiming that Adobe was going to ax Flash for mobile browsers and within the last hour, they made that official. Their goal is to continue to push out security fixes for the current build that is available, but will no longer develop Flash to work with new device configurations. Pretty disappointing news. So, it's not going away for good, it just won't be developed further.
Our future work with Flash on mobile devices will be focused on enabling Flash developers to package native apps with Adobe AIR for all the major app stores.  We will no longer continue to develop Flash Player in the browser to work with new mobile device configurations (chipset, browser, OS version, etc.) following the upcoming release of Flash Player 11.1 for Android and BlackBerry PlayBook.  We will of course continue to provide critical bug fixes and security updates for existing device configurations.  We will also allow our source code licensees to continue working on and release their own implementations.
Personally, I like having the full web experience (in an on-demand state of course). I like watching embedded video and not having to launch a separate video player. Overall, I actually like Flash. While I'll admit that Flash has performance issues that are evident on just about any platform, I still don't want to see it go from mobile devices.
I'm sort of at a loss for words here – just tell me your thoughts? Will this affect you at all? Were you a big Flash user on your mobile device?
Via:  Adobe
Cheers to everyone who spotted this last night!