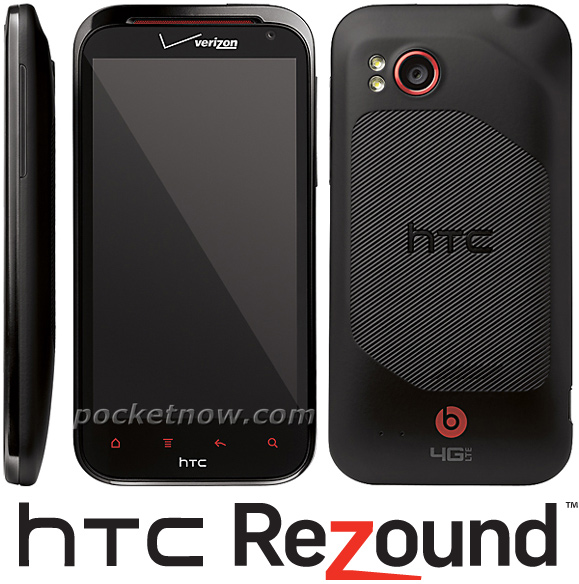 So my source that told me there would be a Beats logo on the back on the final version was right after all. In these new press shots for the HTC Rezound that were discovered just a few hours before the device will be unveiled in NYC, we get to see that logo along with the clearest appearance of the device yet. Red accents everywhere, that rubbery grippy back, Incredible-esque styling, all round out – in my opinion – one of HTC's finest pieces of work to date.
There is a good chance that HTC will announce availability of November 10 for an on-contract price of $299.
Live blog will be up in about 2.5 hours. Join us!
Full 1080p HD video samples from the phone after the break. 
http://www.youtube.com/watch?v=F8nvtpK1kik
http://www.youtube.com/watch?v=UZj1hldZ2fA
Via:  PocketNow