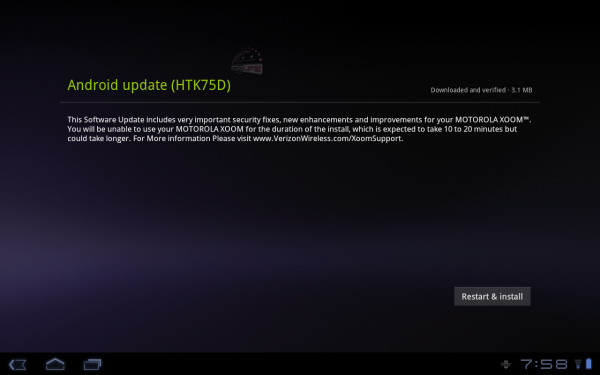 I'll admit that we aren't exactly sure what the HTK75D update is for the XOOM 3G (those that haven't updated to 4G), so we will instead just assume that it is the same as the HLK75D update that is current running on 4G XOOMs. And in that 4G version, we get the new market that can be updated regularly, new Books app, and better 3G connectivity.
To check for it, head into:  Settings>About tablet>System updates.
Cheers Jordan, James and Scott!