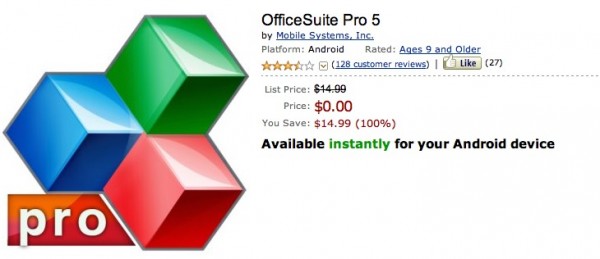 As if there weren't enough office solutions on Android for you to take advantage of already, another one popped up on Amazon today for free that normally runs $15. It doesn't appear to have all of the cloud storage options that say QuickOffice does, but it claims to have Google Docs support which may be enough for many of you. Wish I could give you an official opinion on how awesome this app is, but I'm really just sharing the fact that it is normally $15. Yep, another cheap Android user. 🙂
Cheers to everyone who sent this in!
______________________
Some of our best videos.