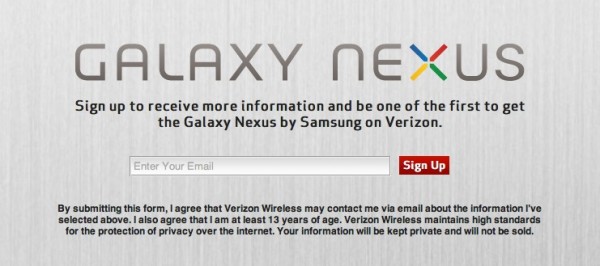 Anyone still in denial on the Samsung Galaxy Nexus coming to Verizon? If you are, then maybe the email sign-up page that just went live will make you a firm believer. Still no word on when it will be available to pick up, caress, and fondle, but the first batch of dates we have seen all point towards November 10 being the earliest at an on-contract price of $299. Getting closer!
Cheers radgatt!
______________________
Some of our best videos.